Stone Tile Flooring in Mason City, IA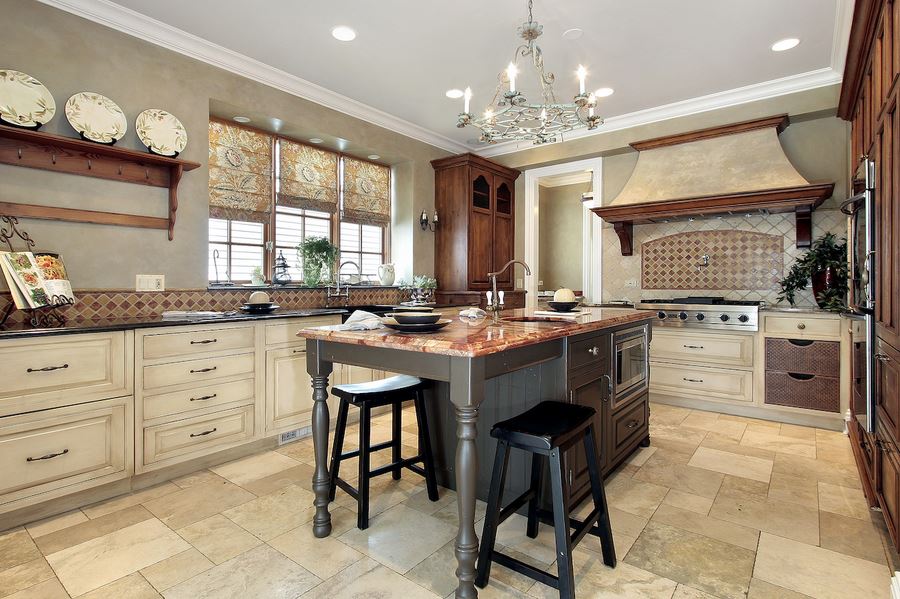 Don't just refresh the look of your property: make it last, too. At Flooring America - Mason City, you can take your interior design to new levels. Enhance the look, feel, and value of your home with stone tile flooring in Mason City, IA. With our robust product selection, helpful team, and timely installation services, it's easier to get the interior you want.
Whether you are re-flooring your living room or your entire property, stone tile floors are a smart choice. When you visit our showroom, attaining your ideal interior is a simple experience. From our helpful and diverse displays to on-the-spot assistance from our staff, you have the tools and resources to plan and carry out your flooring project.

Stone: An Enduring Investment
When it comes to visual appeal, strength, and property value, stone flooring has it all. Long associated with castles, stone has earned a longstanding reputation for its staying power and awe-inspiring looks. Here are a few key advantages of this venerable material:
Resiliency: Stone is widely revered as a tough building material. Its legacy continues as flooring for the modern home. Its solid composition and solid surface means this material withstand all manner of foot traffic, bumps, and impacts with ease. Simply put, it's the wise choice for active families.
Ease of Maintenance: Stone tile floors are also easy to maintain. The surface repels water easily, and there aren't any fibers for dirt and allergens to cling onto. Simply use a damp cloth to keep your flooring neat and tidy. Its ease of maintenance also means you spend less time cleaning, and more time for what matters.

Design Potential: Whether your remodeling project calls for a contemporary look or something more traditional, stone is the ideal choice. Natural stone tile is available in a wondrous variety of colors, hues, and textures--your options are limited only by your imagination.

Leave Your Re-Flooring Project to Us
Are you ready to give your property an air of lasting majesty? Visit our flooring showroom and complete your project with us. Our showroom staff can arrange a consultation, where we'll help you with the details. We'll plan your project from start to finish.
When properly installed, your flooring will last a lifetime. To that end, you can count on us to help you attain beautiful floors that will stand the test of time. We'll coordinate stone tile floor installation with professionals.
Contact us to learn more about stone tile flooring. We proudly serve property owners throughout Mason City, IA, as well as Clear Lake, Plymouth, Forest City, Charles City, and the surrounding communities.