Flooring in Mason City, IA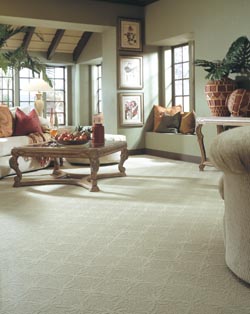 Make your space stand out for all of the right reasons with the materials available from Flooring America Mason City. Our showroom is your source for a full selection of flooring in Mason City, IA. No matter what your design dreams are, you will find everything you need to bring them to life at our flooring store. We are proud to carry and install products from some of the leading names in the industry today. Visit us today to learn just how easy it can be to upgrade your home.
The Perfect Home Flooring for Your Residence
Has it been a long time since you last updated the look of your home? When it is time for a change, starting with your flooring can make a dramatic difference without the need for a long or expensive remodeling project.
Shop with the team at our showroom to learn about the many benefits of each flooring material we carry. Our flooring store features endless styles that fit in any type of room. Whether you love the look of hardwood, carpet, vinyl, or are open to suggestions on what material works in what rooms, we have you covered.
Home Flooring Maintenance Guidelines
If your flooring experiences heavy use from children, pets, or guests, it is important to select durable material that lasts. Our sales team is happy to speak with you about your options so that you shop with confidence for your residence.
Ensure that your new home flooring holds up to damage. We are able to advise you on the proper maintenance to follow to keep your floors looking great for as long as possible.
We Carry Flooring Brands
Looking for the right investment for your home? Choose a quality set of flooring when you visit our showroom. Our local store carries products from some of the top flooring brands in the industry. We invite you to shop with us to discover more on your options from the following:
Downs
Gibraltar
Hearth & Home
Home Craft
Resista
Stainmaster
Request a Flooring Installation
Once you have shopped with us and found the perfect flooring for your space, count on our professionals to complete your job for you. Our experienced contractors proudly offer full installation services for projects of all sizes and complexities. Whether you are making over one room or your entire home, you can trust that we have your needs covered with our options.
Our team has the expertise and tools needed to deliver a quality result to any job. We ensure each plank and tile is placed properly, preventing the need for repairs in the future. Turn to us to handle your flooring installation services for a setup you will love for years to come.
Contact us in Mason City, Iowa, to learn about our floor selection. We carry a variety of materials for customers throughout Clear Lake, Plymouth, Forest City, Charles City, Rockwell, Northwood, and Lake Mills.