Spotlight Values Carpet is a go-to collection for new homeowners and those looking to make quick updates to their home. It's a wide-ranging selection of the best values in flooring.
---

Spotlight Values Carpet is a go-to collection for new homeowners and those looking to make quick updates to their home. It's a wide-ranging selection of the best values in flooring.
Find out more about Spotlight Values Carpet.
Gibraltar™ Commercial Carpet offers a unique combination of durable performance and easy-to-maintain good looks that has made it the floorcovering of choice for high-traffic locations.
Find out more about Gibraltar Carpet.

Representing real style and value, the Hearth & Home™ Carpet Collection offers a versatile selection of durable, easy-care floors in decorator colors and patterns for every lifestyle.
Get details about Hearth & Home Carpet.




The beautiful carpets found in the Passages by Tigressa collection feature high design without compromising the performance in carpet that you've been searching for. All products are backed with an H2O backing, ensuring a completely waterproof floor.
Find out more about Passages by Tigressa.

Rival by Resista is a combination of design and amazing resiliency that checks all the boxes of a performance carpet. This carpet is waterproof and made from a high performance fiber. With a 10-year No Exclusions Warranty, this collection boosts the ultimate durability!
Get details about Rival by Resista Carpet.

Resista® Carpet is perfect for today's active households. Accidents will happen, but this flooring repels liquids, makes maintenance easy, and has revolutionary warranty protection, so there's no need to worry.
Check out Resista Carpet.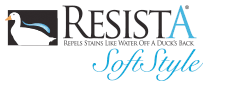 Resista® Soft Style adds superior softness to the unparalleled performance of our Resista® Collection, so you can live play, and relax with true comfort and durability beneath you. Plus, Resista® Soft Style offers the same excellent stain and fade resistance, and every style is protected by an unmatched 10-Year, No Exclusion Stain Warranty Against All Food and Beverages.
Get details about Resista® Soft Style.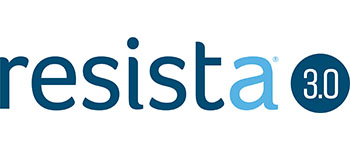 Resista 3.0 is a collection of products made with an exciting new technology that features a 3 ply fiber system created for a higher twist that results in outstanding wear and resilience. These high fashion visuals resemble looks of wool and linen, but with outstanding value and ease of maintenance.
Check out Resista Carpet 3.0.

Tigressá® H2O™ Carpet is soft, strong and green – and waterproof, pet proof, and kid proof! Liquids won't soak through, so it's easy to clean, exceptionally durable and quickly dissipates odors.
Get details about Tigressá H2O Carpet here.


Tigressá® SoftStyle is the softer, stronger carpet. It's made with eco-friendly materials and specially engineered to be satiny smooth to the touch and exceptionally resilient.
Learn More about Tigressá SoftSyle Carpet.

Dixie Home offers high-fashion, trend setting broadloom. Their belief is that fashion-forward styles do not have to be limited to the high end market.
Check out Dixie Home.

Since the mid 1980's, the name Prestige Mills has been synonymous with excellence in the wholesale carpet industry.
Check out Prestige.

The Engineered Floors family of brands provides the best flooring for homeowners, builders and commercial spaces. They have a commitment to quality, their employees, and their community.
Check out Engineered Floors.

Fabrica manufactures carpets and rugs for the high-end market. Their hand-tufted designs make them an expert in exquisite style and exceptional performance.
Check out Fabrica.

Karastan carpets are made with the understanding that quality carpet can do so much more than cover a floor. Designed with livability, inspiration and comfort in mind, our carpets are both stylish and functional.
Check out Karastan.

Kane is an established manufacturer in the broadloom industry and prides themselves on philosophy, superior quality and business integrity.
Check out Kane.

Design and craftsmanship meet to create an aesthetic that is both transitional and timeless. We focus on designing timeless products and providing exceptional service that addresses your needs.
Check out Anderson Tuftex.

Masland is recognized as the styling leader of new products in the marketplace and has been manufacturing since 1866. Masland products are original, innovative and beautiful.
Check out Masland.

Milliken combines science with design to find creative ways to enhance people's lives and make the world safer and more beautiful.
Check out Milliken.

Mohawk offers hundreds of beautiful, top-quality products made with recycled and renewable resources, from carpet and carpet cushion to hardwood, laminate, and tile.
Check out Mohawk.

Nourison creates luxurious area rugs and carpets for any room in your home, with styles appealing to many audiences.
Check out Nourison.

Shaw boasts beautiful, lasting floors in carpet, hardwood, laminate, tile and stone with a mission to create a better future for their employees and community.
Check out Shaw.

Stanton is one of the nation's leading manufacturers and importers of decorative, high-quality carpet and custom rugs.
Check out Stanton.